The Bermuda shorts trend started making a comeback in 2015, and while we thought the trend wouldn't survive for more than a couple of months, we are halfway through 2016 and it seems to be picking up some steam. We live for new style trends, but when it comes to Bermuda shorts, we really don't know how we feel about them.
The major problem with Bermuda shorts, is that they are impossible to style and almost never look very flattering on the wearer. It is also almost impossible to not look casual when wearing them, even when you are not going for a casual look. The awkward length is another turn off, and unlike with culottes whose pleats allow them drape gracefully on the wearer, the cut of most Bermuda shorts are just not flattering for most body types.
Our struggles with the trend didn't stop these style lovers from completely slaying though.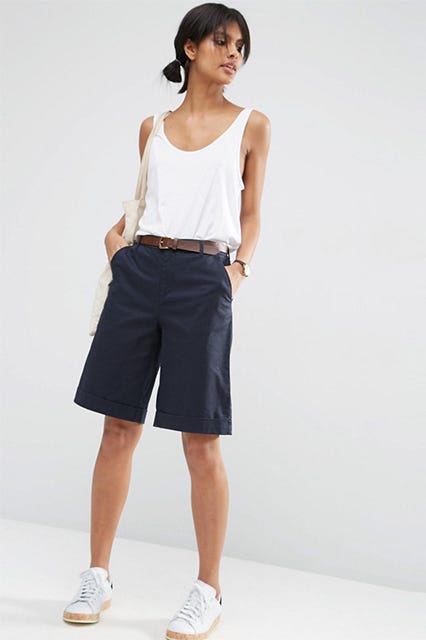 But until they come in more flattering cuts for all body shapes and less awkward lengths, we'll be staying away from this particular trend for now.