Going grey is usually synonymous with aging, but the grey/silver hair trend, goes against that. Grey hair is one of the hottest hair trends of the season, but before you jump on it, you want to make sure you won't end up looking twice as old as you really are.
To avoid the aging effect of going grey, you could opt for getting highlights instead of a total dye job. Another option is to play with the different shades of grey available, you can go for a shade darker than usual to avoid being mistaken for your mum.

If you are daring, don't put just grey in your hair, you can add another colour (not necessarily black) to give yourself a more youthful look.
Bobs and lobs are the most fun hairstyles to let you get the most out of this hair colour. The effect has an undeniable chicness that doesn't age your face.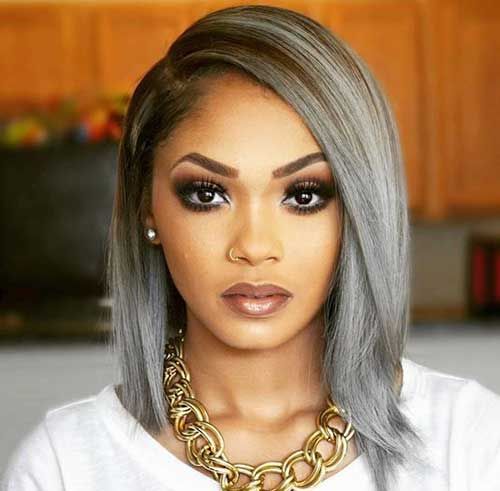 Braids are also a great option for people who love the colour but not hair dye.