When it comes to weddings, sometimes it's easy to forget that it's not just the bride who likes a little romance – a surprise gift for the groom on the wedding morning can set the mood for the day and make him feel loved and appreciated.
Seeing as you'll be wearing your beautiful new dress, and likely new jewellery and shoes, it's only fair that your groom gets a little something special on the wedding day – apart from the gift of marrying you, of course!
There are traditional options for the groom's gift the morning of the wedding, but never underestimate the appeal of something small but meaningful to your man.
Oyinlola showed us how to do it last weekend (see first photos from their wedding HERE). Her lucky groom, Temi got some #Louboutins for his wedding gift.
We bring you 5 Ways to Surprise Your Groom at your Wedding too.
1. Make a "love notes" journal.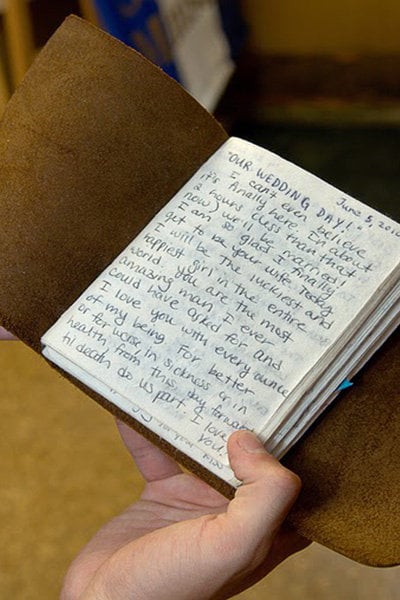 2. Get your bridal party in on the fun. Have your girls flash your groom a message right before you walk down the aisle. Not only is it adorable, but he'll never expect it…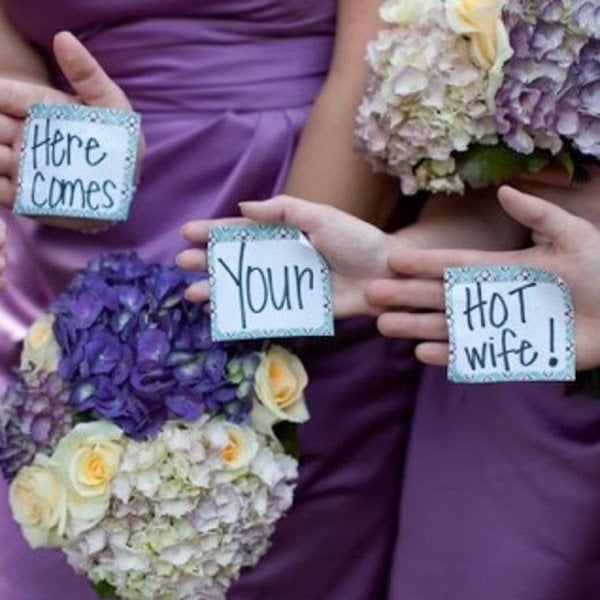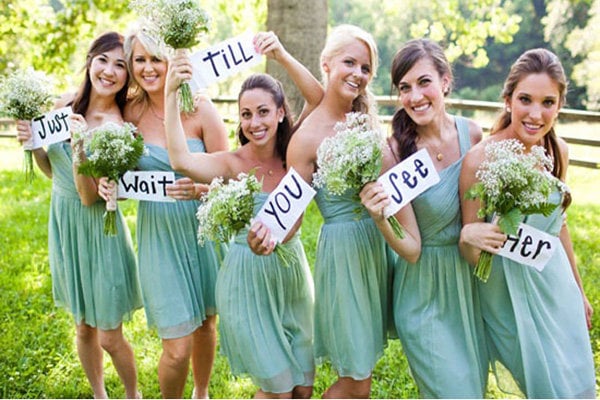 …or have your girls text him the message instead. Either way, he'll be counting the seconds till you walk down the aisle!
3. Engrave his wedding band with a meaningful message. It can be a verse, your wedding dates or something that is sure to make him laugh.
4. Plan a private moment after the vows. After the vows, you could surprise him with a magical boat ride for two. The guests will be mingling during the cocktail hour, so it's the perfect time to sneak in some alone time.
5. Have breakfast in bed the day after the wedding. Nothing is more romantic than waking up to your guy as his wife for the very first time. But with crazy events and the never-ending hosting that comes along with throwing a wedding, you may be too busy to enjoy lounging the day after. Ask your Maid of Honor or planner to send over breakfast in bed, which could be just the cure.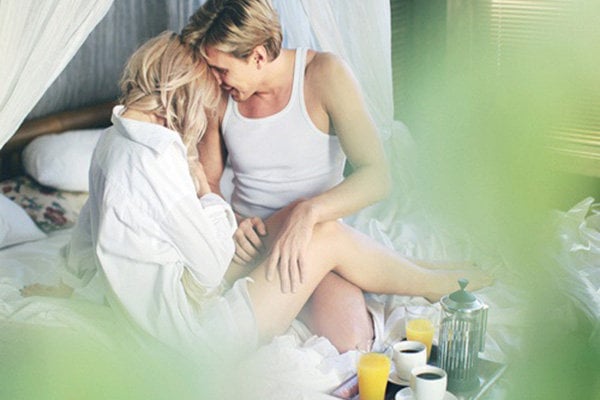 Want any more ideas, google is your friend 🙂