Remi Adetiba has been off the radar for a while, so we're pretty stoked to find that while he might have been underground, he has been hard at it behind the camera. His most recent project is a glamorous resort editorial done with actress Dorcas Shola Fapson as part of the big reveal for her new gig as the host of the highly followed Ndani TV show, The Juice.
Shola Fapson channels the ultimate beach babe in swimsuits from Andreah Iyamah's Spring 14 and 15 collections and a pair of airtex mesh running shorts from the IAMISIGO Spring 16 'Sankofa' collection and an off shoulder lycra shirt, accessorised with basket high heeled sandals and a head wrap.
The project was styled by designer and stylist Tokyo James. The shoot is somewhat risque, but that's what gives it its edge, that and Adetiba's now signature quirk of manipulating light sources to give his images a green or red tint.
But Fapson is the real reason it all comes together. She has the right mix of sultry and sensual to make each image come alive. We really hope these two get to work together again in the near future.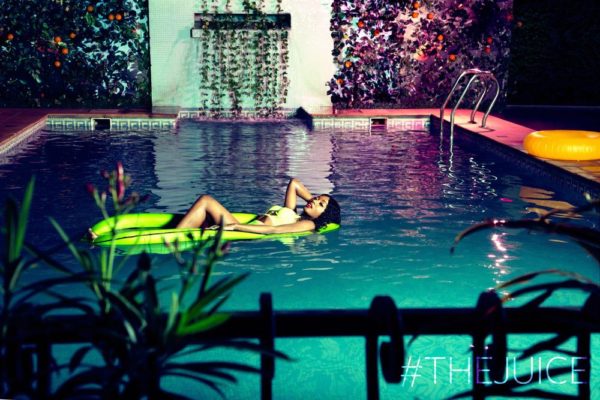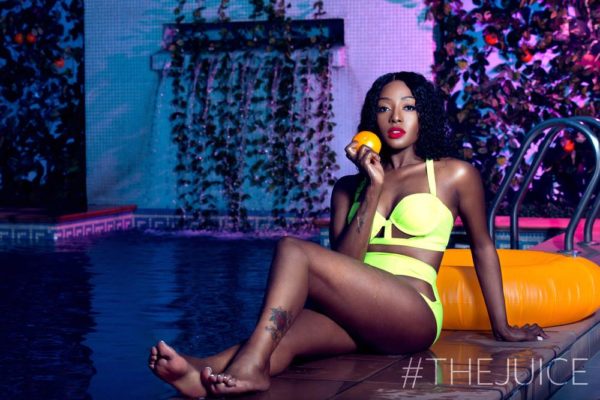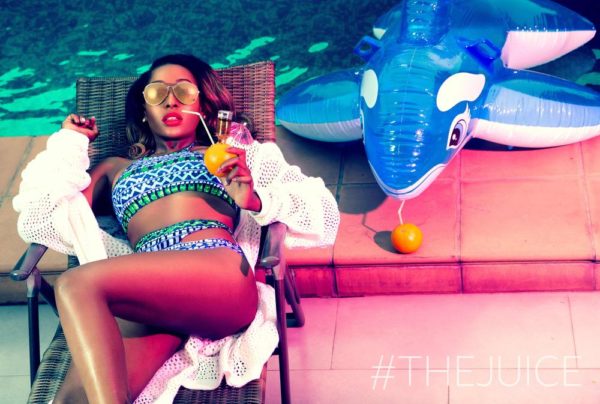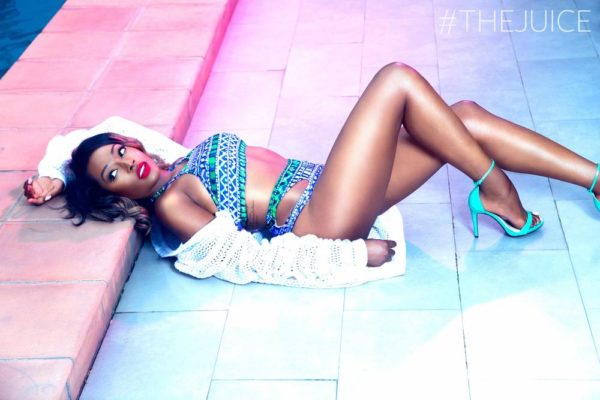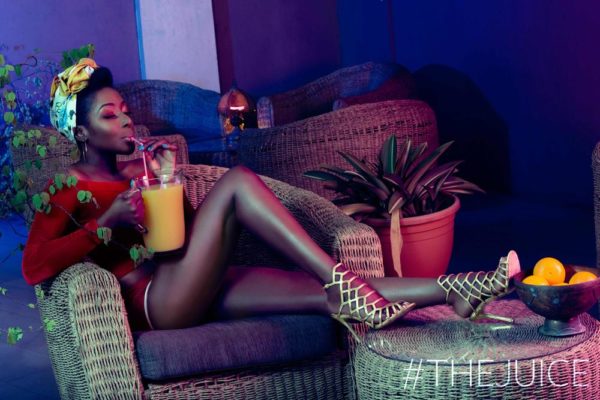 Credits:
Photography by Remi Adetiba
Make Up: DFalanaArtistry
Hair: DFalanaArtistry
Styling: Tokyo James